RESHAPING AUSTRALIA: COMMUNITIES IN ACTION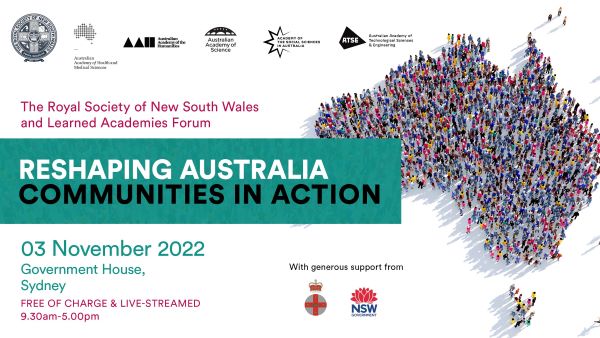 On Thursday 3 November 2022 the Royal Society of NSW, in partnership with Australia's Learned Academies, will spend the day exploring the dynamic of communities in action. It will canvass some of the latest research on the factors shaping disparities in social, economic and well-being outcomes for Australians and address four key areas – health, education, infrastructure, and the environment.
This is a livestreamed event. Free registration through Eventbrite is required. More information on the News and Events from Australia's Royal Societies page.