The Royal Society of New South Wales latest news:
YouTube and The Royal Society of New South Wales
At the tender age of 199, the Royal Society of New South Wales has launched their own YouTube Channel to make virtual events, lectures and performances freely available to the public. Take a look!
Mark Scott AO FRSN named as the next University of Sydney Vice-Chancellor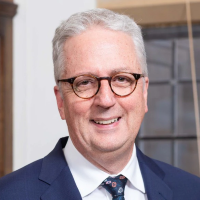 The Council of the Royal Society of NSW warmly congratulates one of its Fellows, Mark Scott AO FRSN, on being named as the next Vice-Chancellor of the University of Sydney.
Mr Scott has had a distinguished career in both the public and the private sectors. Since 2016, he has served as Secretary of the NSW Department of Education. Prior to that, from 2006 to 2016, he was the Managing Director of the Australian Broadcasting Corporation.  Before joining the ABC, he held a number of senior editorial roles within the Australian media, including Editor-in-Chief of The Sydney Morning Herald and Group Editorial Director of Fairfax Media…read more.
Society Fellow, Veena Sahajwalla, featured on ABC TV Australian Story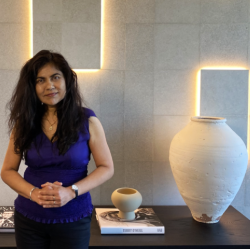 Society Fellow and UNSW Sydney Scientia Professor Veena Sahajwalla FRSN FAA FTSE was the subject of a fascinating ABC TV Australian Story documentary, The Tipping Point, on her life's work in the recycling of waste that is now revolutionising manufacturing.
From her childhood in Mumbai, she recognised that waste was an untapped resource that was waiting to be harnessed. The program documents an impressive list of accomplishments that include the development of "green steel" in which the use of coal in the steel making process is being progressively replaced by rubber from recycled tyres.
Most recently, the Eureka Prize winning scientist has turned her attention to the development of "green ceramics", fabricated from recycled glass and second-hand clothes…read more.
Society Fellow, Alison Bashford, named as a 2021 Dan David Prize Laureate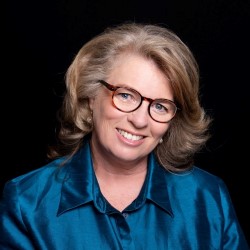 The Council of the Royal Society of NSW warmly congratulates one of its Fellows, ARC Laureate Professor Alison Bashford FRSN FAHA FRHistS of UNSW (Sydney), on being named as a 2021 Dan David Prize Laureate.  Professor Bashford is the Director of the Laureate Centre for History & Population at UNSW Arts, Design & Architecture, and was the 2020 winner of the Royal Society of NSW History and Philosophy of Science Prize.
The Dan David Prize is a prestigious international prize, which annually makes three awards of US$1 million each for achievements having an outstanding scientific, technological, cultural or social impact on our world. Each year fields are chosen within the three Time Dimensions — Past, Present and Future. The total purse of $US3 million makes this prestigious prize also one of the highest valued awards internationally…read more.
Click for more news from the Royal Society of New South Wales
The Royal Society of Victoria latest news:
RSV Council Election Results 2021 – 23 
We are delighted to see a mix of the new and familiar from our late 2020 call for nominations for members of our governing Council. As none of the available positions were contested, our Returning Officer (Dr William Birch AM MRSV) has declared the following RSV members elected to the following roles for a two year period, commencing from the next Annual General Meeting (set for May 2021)…read more. 
International Day of Women and Girls in Science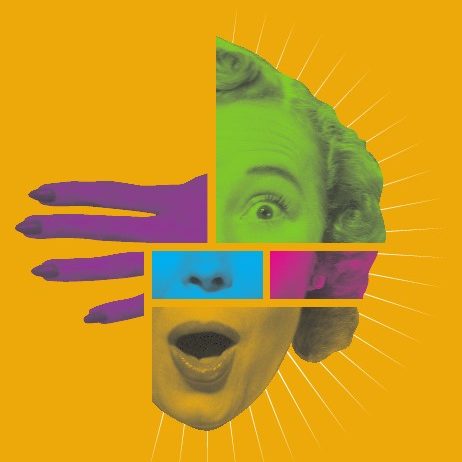 In 2015 the United Nations General Assembly declared 11th February as a day to celebrate, recognise and encourage women and girls in STEM fields around the world!
This initiative hopes that increased visibility will strengthen interest and support for the next generation of girls who want develop their passions for science. The Royal Society of Victoria and the Commissioner for Environmental Sustainability Victoria organised a free streaming event designed to engage and inspire young girls interested in science…read more. 
What if we could reverse climate change, increase biodiversity and feed everyone with a single solution?
Dr Samantha Grover, in her presentation Soil Carbon: Climate Solutions Right Under Our Feet explores the connection between soils, climate change and people. It all comes down to carbon.
The Royal Society of Queensland latest news:
Vale Emeritus Professor Ray Specht AO
Emeritus Professor Ray Specht AO died peacefully on the morning of Saturday 13th February after farewelling his family.
To have Ray as a member for 53 years was a privilege and a blessing.
The Society is proud to have published an original review article co-authored – in his 97th year – with his daughter Alison in the most recent issue of the Proceedings of The Royal Society Of Queensland, received from the printer this past week. See also his retrospective web-published in 2018.
When the time is right the Society will celebrate a wonderful and exceptionally productive, important life.
Member honoured
Society member Dr Russell Reichelt has been honoured with an award of Officer of the Order of Australia (AO) in the Australia Day honours list. The citation is for "For distinguished service to marine conservation, to ecosystem management of the Great Barrier Reef, and to climate change research". We congratulate Dr Reichelt and celebrate his achievements.
Annual edition of Proceedings now published
All articles in the second edition of the Proceedings of the Royal Society of Queensland for 2020, Volume 128, have now been published online. These are available on an open-access basis free of charge, under Creative Commons conditions.
All articles destined for this issue have been typeset and are en route to printing. Printed copies will be available for a cost of $35 plus $10 postage.
"Springs of the Great Artesian Basin" published
A Special Issue of the Proceedings of The Royal Society of Queensland has been published. All articles are available free of charge online at www.royalsocietyqld.org/2020-springs-special-issue-vol-126/.
This is an outstanding work of scholarship and policy that includes scientific papers and opinion pieces, from a range of historical and contemporary perspectives.  A limited number of printed copies is available for purchase: see www.royalsocietyqld.org/purchases/.
The Society anticipates that the volume will be an important work of reference to all those with an interest in the Great Artesian Basin as they grapple with the best methods of managing and conserving it.
Publications available
Orders are being taken for several issues of the Proceedings of The Royal Society of Queensland:
Volume 125 –The Land of Clouds Revisited: The Biodiversity and Ecology of the Eungella Rainforests – $35 plus $10 postage.
Volume 126 – Springs of the Great Artesian Basin – $50 plus $15 postage.
Volume 127 – A Rangelands Dialogue: Towards a Sustainable Future – $35 plus $10 postage.
Volume 128 – Regular annual issue 2020 – $35 plus $10 postage.
The table of contents of each of these printed works is or will soon be available on the Proceedings page.
Please proceed to the Purchases page to make payments.
History on display – National Science Week
Some of the early history of the Society has been placed on display in a blog post by the State Library of Queensland as part of its National Science Week program in August 2020.
Silvester Diggles, one of the founders of the Queensland Philosophical Society (member number 3), is featured in the blog post. One of Silvester's descendants, marine scientist Dr Ben Diggles, is an active and prominent current member of the Society.
Click for more news from the Royal Society of Queensland
Other Australian Royal Societies:
The Royal Society of Tasmania
The Royal Society of South Australia
The Royal Society of Western Australia