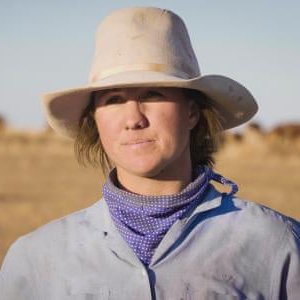 Jody Brown
Jody Brown is a fourth generation grazier from Latrobe Station, Longreach in Central West Queensland. She is spokesperson for Farmers for Climate Action – a movement of farmers agricultural leaders and rural Australians working to ensure farmers are a key part of the solution to climate change.
The theory of the organisation is simple, Farmers for Climate action is the only farm-led initiative that works across the agricultural, grazier and climate sectors to influence public opinion and the government to implement climate policies that reduce pollution and benefit rural communities.
Jody will be presenting as part of the second webinar on Wednesday 10 March 2021 6 – 8 pm (AEDT).