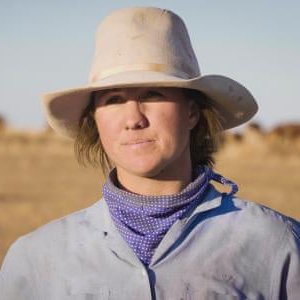 Jody Brown – Latrobe Station
Jody Brown is a fourth generation grazier from Longreach in Central West Queensland. She is spokesperson for Farmers for Climate Action – a movement of farmers agricultural leaders and rural Australians working to ensure farmers are a key part of the solution to climate change.
The theory of the organisation is simple, Farmers for Climate action is the only farm-led initiative that works across the agricultural, grazier and climate sectors to influence public opinion and the government to implement climate policies that reduce pollution and benefit rural communities.