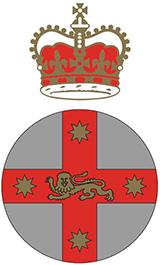 Ideas@theHouse: July 2021
Presented by
Her Excellency the Honourable Margaret Beazley AC QC, Governor of NSW
"Music as a Superfood: How music can help us live longer, sleep better, calm down, find flow, and feel happier"
Greta J. Bradman
Writer, broadcaster and psychologist
About the talk: Greta Bradman will discuss how music can help us live longer, sleep better, calm down, find flow, and feel happier. The talk will include explorations of the evidence base, plus some personal anecdotes.
About the speaker: Greta Bradman consults with public and private organisations across technology and creative industries on culture, works in private practice as a psychologist, presents Weekend Brunch and is the creator of "Music for Wellbeing" offerings on ABC Classic. She hosts concerts and conversations, and provides workshops around wellbeing, human values, and decision-making. She is the founder of pre-launch, values-based tech startup, Eiris Inc. She still sings from time-to-time. help you grow beyond the expectations you and others have previously put on you, into your own personal version of a fulfilling, brilliant life well-lived.
Formerly an artist for Universal Music (Decca Classics), she had four No.1 solo albums and has featured on others. She has sung with opera companies, symphony orchestras and ensembles around Australia and the Asia Pacific, through Europe, the UK, and US. She has produced her own tours, and has toured alongside colleagues from around the world.
Alongside fundraising strategy and implementation, Greta advises and actively participated in the key development of evidence-based initiatives and programs that have demonstratively supported wellbeing-related outcomes.
Greta is a Trustee of Arts Centre Melbourne and holds advisory board positions with: Arts Wellbeing Collective; Arts Centre Melbourne Foundation; The Alfred Foundation; and, the Australian Mental Health Prize. Greta is a member of the Federal Government's Creative Industry Taskforce. She is currently completing her Senior Executive MBA at Melbourne Business School.
About Ideas@theHouse: In late 2019, Her Excellency the Honourable Margaret Beazley AC QC, Governor of New South Wales and Patron of the Royal Society of NSW, invited representatives of the Society to discuss how the Governor might open Government House to a series of public events based on important and/or influential ideas. Her Excellency's proposal was that the Royal Society of NSW and other organisations might devise a series of lectures, to be held at Government House, and known as Ideas@theHouse on topics of our choice for an invited audience of our Members and Fellows, together with others to be invited by Her Excellency. This is the third in the Ideas@theHouse series, the first being held in May 2020, and the second in April 2021.
For webinar details and further information…read more.